Douglas Iliff MD PA
Phone Answered
Appointments Times
Insurance Contracts
Blue Cross, Century, CIGNA, Humana, United Healthcare
Location:
1119 SW Gage
(Fleming Place across from Paisano's)
Topeka, Kansas 66604
Phone:
Emergency Contact 24/7: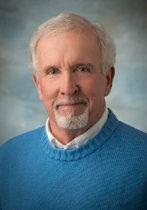 Iliff Family Practice
Douglas Iliff, MD PA
Dr. Iliff is a graduate of Shawnee Mission East high school (1967), Kansas University (1971), the University of Kansas Medical School (1974), a residency in family practice at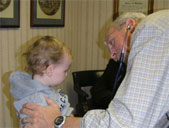 Womack Army Hospital, Ft. Bragg, NC, and the University of North Carolina-Chapel Hill Faculty Development Program (1979). He has been board certified in family medicine since 1979. Academic honors include a National Merit scholarship and Phi Beta Kappa. Dr. Iliff worked his way through college as a sports correspondent for the Kansas City Star and joined the army to pay for medical school. After discharge from the service in 1980, he worked for six years as an emergency physician at Stormont-Vail. Since 1986 he has been in the private practice of family medicine at 1119 Gage in the Fleming Place shopping center.
New patient registration forms
Practice Newsletter
Your Health