Douglas Iliff MD PA
Phone Answered
Appointments Times
Insurance Contracts
Blue Cross, Century, CIGNA, Humana, United Healthcare
Location:
1119 SW Gage
(Fleming Place across from Paisano's)
Topeka, Kansas 66604
Phone:
Emergency Contact 24/7: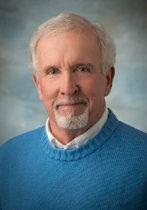 So You Want a Physical?
OK, let's talk.
The "annual physical" is a time-honored American tradition. As practiced, it is often a waste of time and money, and I don't like doing either.
For the past 25 years I have advocated the "database physical," a thorough review of your history and body which we do in two steps: an interview with my head nurse, Jackie Howard RN, followed by lab work indicated by your history; and an interview and physical exam with me at a later date when the labs have returned.
For patients who follow this plan, which recommends a database physical every 5 years up to age 50 and every 2 years after 50, we experience very few "surprise" medical crises and hospitalizations, and pick up the vast majority of preventable conditions at an early stage.
In October 2010 we decided to modify this plan, for two reasons.
First, a number of patients have had several database exams, and we have found that the two-step process, while thorough, is not time-effective for patients we know well and see regularly.
Second, there is the opposite end of the spectrum: the patient who ignores our reminders to do a database physical, but shows up at the office frequently for episodic care.
We are doing too much for the first patient, and too little for the second. And we know we aren't going to change human nature.
As a result, we have extended the interval for database physicals to 5 years for everybody. And we have created a new one-step "annual physical" which can be done at a regular office visit on the spot. It isn't quite as complete, but it will be fine for the first group of patients in between the database exams, and better than nothing for the second group. In a way the new physical is more of a hassle for the staff, because we have to chase down problems when the labs come back in a few days, but we'll work around that.
If you need a database physical, the 2-page history form can be downloaded here. You need to fill that out before you see Jackie, and come for her interview fasting.
You'll also notice that there are a couple of exercises for you to do: fill out a RealAge survey online, and time yourself on a one-mile walk. These are important, and will only take 15-20 minutes each.
I congratulate you on your commitment to health promotion, and will look forward to talking to you at the office.